News article category
Workplace and people
Afif China has been promoted to Regional Manager for the Phi Group's Northern region.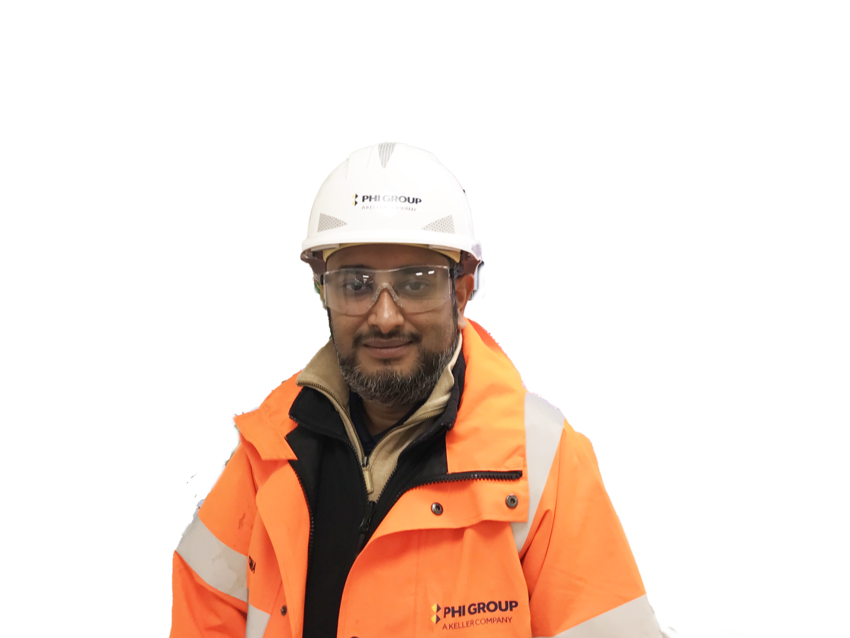 "I'm over the moon about the new job. It's a great challenge," said Afif.
Afif first joined parent company Keller 2006 on a student placement while studying Civil and Structural Engineering at Bradford University.
He worked with the Geotechnique division and stayed for two years rather than the usual one, working on project such as the Olympics.
In 2008 he went back to university to finish his degree and in 2010 joined Keller permanently in the Foundations division and was park of the Keller Graduate Programme.
While with Foundations he worked on projects such as Tottenham Court Road and Victoria Station.
He joined Phi Group in 2014 as a Project Engineer before being promoted to Contracts Engineer and Contracts Manager before his latest promotion.
It's also a return to Yorkshire for Dewsbury-born Afif who'll be moving back up to the county with his wife and two children as part of his new role.
"I wish Afif every success in his new role, where I am sure he will be a great success," said Julian Fletcher, Phi Group Managing Director.