News article category
Project
Phi Group's Andacrib concrete crib retaining wall system is being used to great effect for a large housing scheme, forming development plateaus to enable our client to make the most use of the available space.
The Andacrib system is cost effective and quick to install, with a design life of 120 years, making it the perfect choice. Climb prevention mesh has also been installed to the front face where the system is in back gardens.
Phi Group are providing the complete design, supply and installation package, which we can offer for all of our wide range of retaining wall and reinforced soil solutions. 
Interested to find out more? Get in touch and see how we can help you on your next project.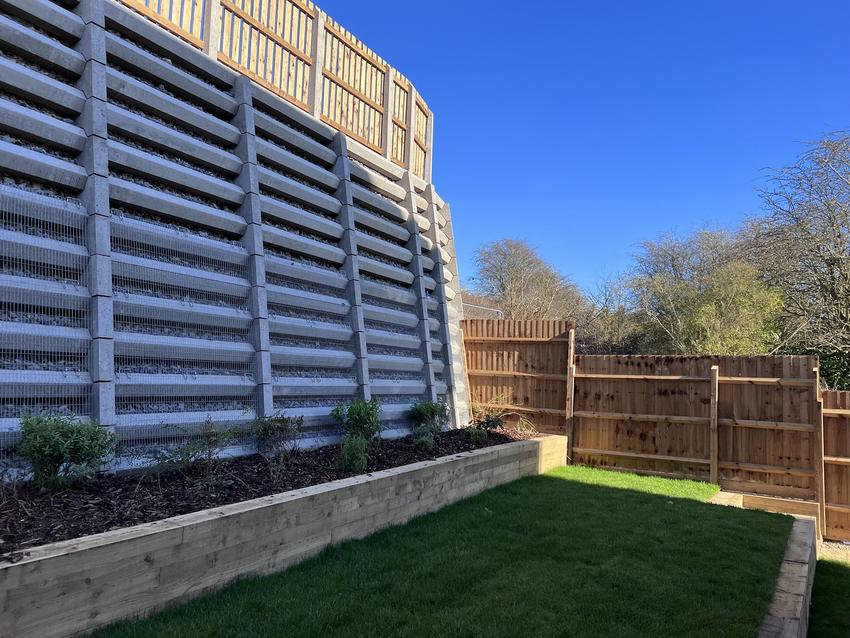 Andacrib with climb prevention mesh