News article category
Project
Phi Group are busy on site at Daventry International Rail Freight Terminal, working for their valued client Winvic Construction Ltd, one of the UK's leading contractors.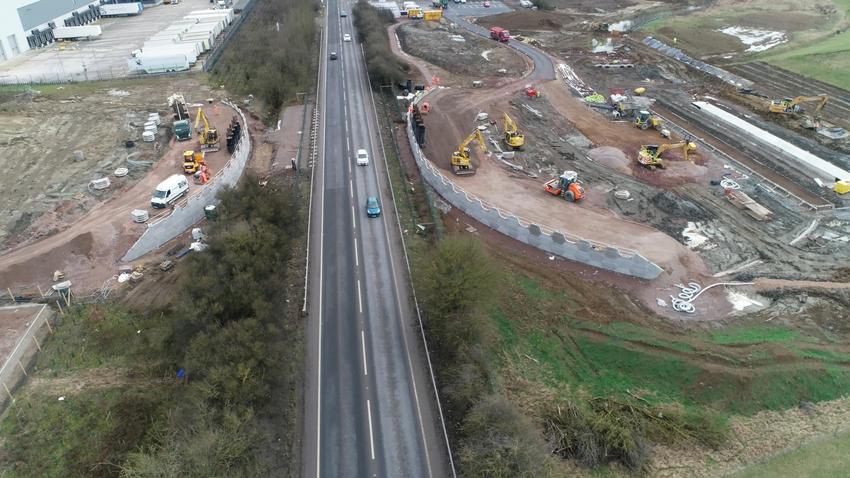 Having already completed the design, supply and installation of gabion basket retaining walls, we are now constructing two concrete panel reinforced soil walls.
The HexLok system, supplied by Shay Murtagh Precast Ltd, is being constructed on two sides of an existing road to form the abutments and wingwalls for a new bridge.
The system uses precast concrete panel facing units with steel strap reinforcement behind to form the reinforced soil mass.
It is tough and durable, making it perfect for infrastructure projects such as this. Construction is coming along well, even with the recent variable weather.
You can read more about concrete panel structures here