News article category
Project
Over the Easter weekend Phi Group installed the first of several gabion retaining walls to stabilise a railway embankment in Hockley, Essex. The first of these was carried out over an Easter weekend possession, working for Lorclon Civil Engineering. Phi Group carried out the design, supply and installation of a gabion basket retaining wall, with works completed safely and on schedule. This is the first of several gabion basket retaining walls that Phi are installing across two sites.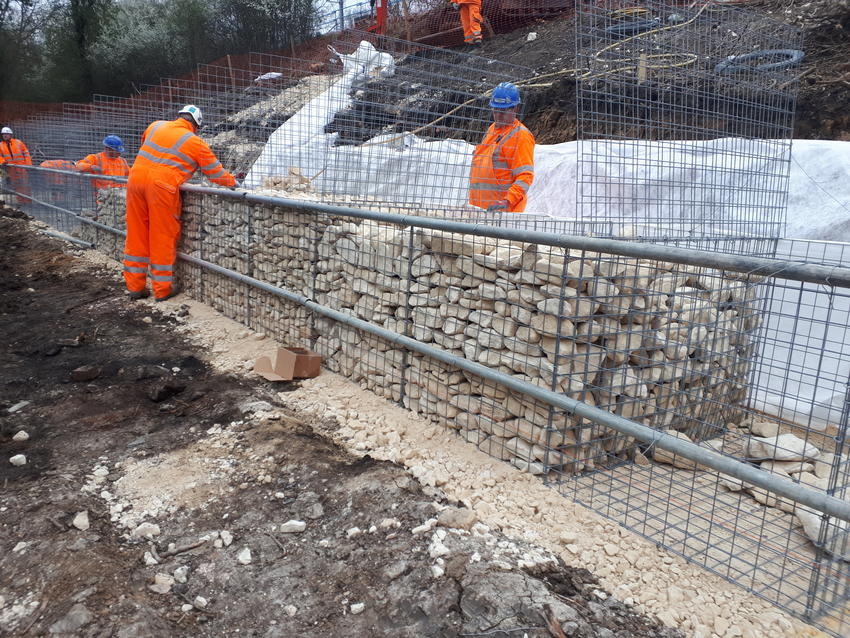 Izidorius Jurys, Project Manager for Lorclon Civil Engineering commented, "All our planned possession works were completed on time including the Gabion wall. Thanks and well done to your lads! It was nice to work with them"
Great work as always by our operatives on site to successfully complete the works safely and as planned.