News article category
Workplace and people
Two members of staff at Phi Group's Northern office have been promoted in recognition of their excellent work for the company.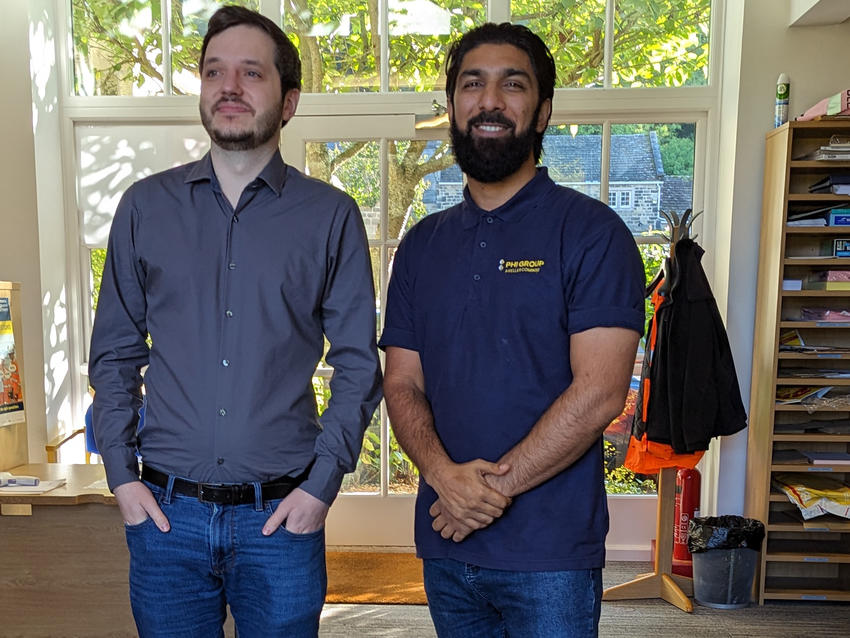 Bilal Saleem has been promoted to the position of Senior Project Manager and Gareth Plimmer to Pre-Construction Manager. 
As a Project Manager, Bilal has been successfully running projects in the North over the last few years. He has also taken on more and more responsibility and has assisted with numerous projects and dealt with different clients and Phi systems.
Gareth has successfully tendered and secured several large projects in the North for Phi over the last few years.
He will now lead and manage the estimating team activities for the Phi Northern region. 
"Bilal and Gareth have played a critical role in the successful completion of both the recent Teesside and Paragon projects and many others. They bring a fresh approach and several years of estimating and operations experience to their new roles," said Afif China, Phi's Regional Manager for the North.