News article category
Workplace and people
Two members of staff at Phi Group have been promoted in recognition of their outstanding work with the company.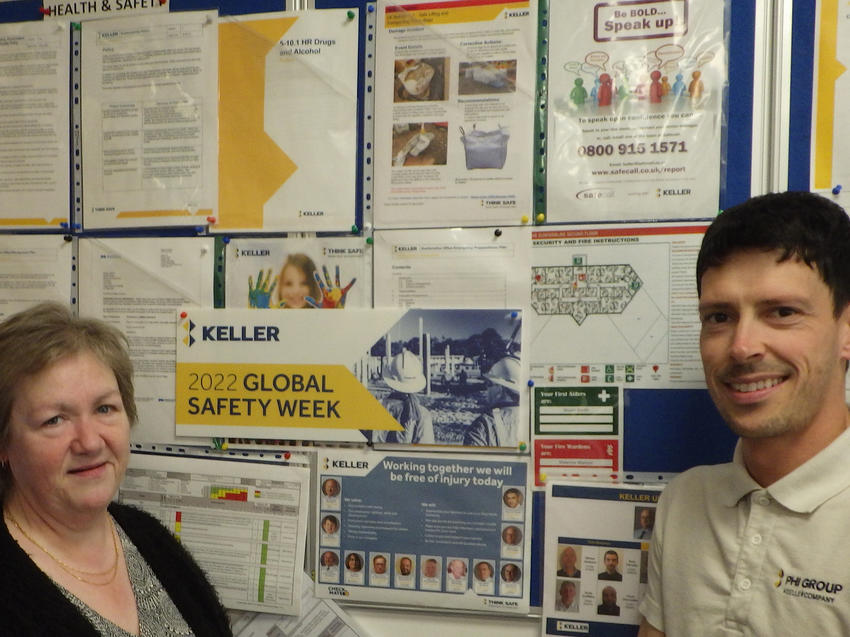 Stuart Smith, who has been successfully running jobs in Scotland over the last few years as a Project Manager, has been made Contracts Manager.
"Stuart has taken on more and more responsibility and is now comfortable in dealing with numerous projects and dealing with different clients and Phi systems, all while helping to build the Scottish site teams up to meeting the demanding workload we are currently experiencing," said Julian Fletcher, Phi Group Managing Director.
"Due to these excellent efforts and "can-do" attitude he is being promoted."
Stuart started at Phi Group in 2006 straight from school as a CAD technician and since then he has had various roles learning all about the company.
As Office Manager, Vivienne Watson has been vital to the smooth running of the Scottish office for many years.
"Vivienne has coped with numerous IT systems, office admin, processing timesheets and helping out the buying department when needed, while at the same time dealing with the site teams' varied queries," said Julian.
"More recently she has also been doing this for the Harewood office In Leeds and their site teams. In recognition of this she has been promoted to Regional Office Manager.
"I wish Stuart and Vivienne every success in their new roles, where I am sure they will both be a great success," said Julian.