The Great Western Route is undergoing a period of modernisation with the upgrading of infrastructure to makes journeys faster and services more reliable. Part of this scheme is the Horfield Cutting where an extra lane is being added to ease a bottle neck in the rail system.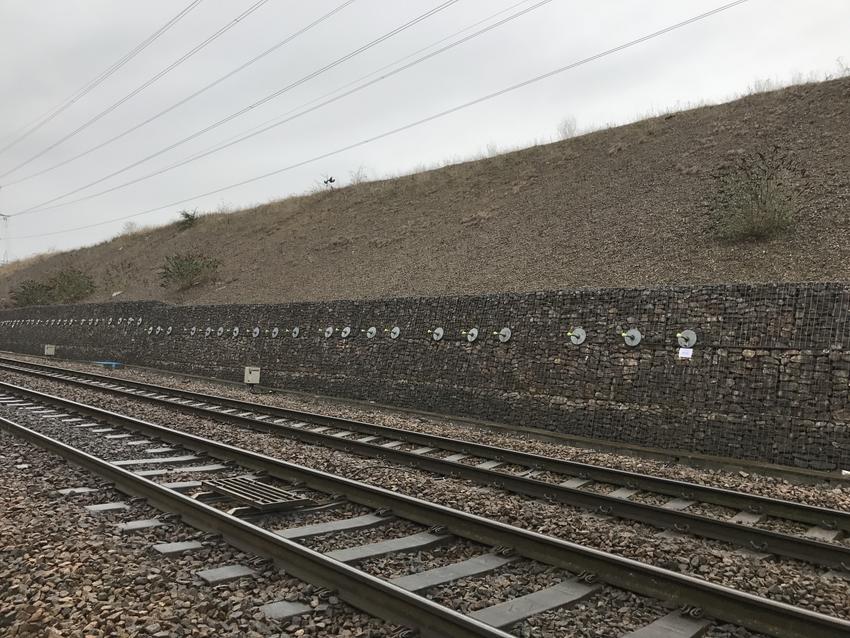 The project
MJ Church, the civils contractor for Vinci Construction, contracted Phi Group to install a gabion retaining wall nearly 1,000m long and up to 5.0m high in places.
Construction being undertaken next to live railway line.
Method of working developed to accommodate the Client's specification.
PVC sleeves accommodated within the gabion baskets for soil nails to be installed post construction.
Tight build programme adhered to and even improved upon.
The challenge
As with all rail projects undertaken next to a live rail way track, health and safety and method of working is of upmost importance. The delivery and storage of materials is a consideration too with double handling of materials often required.
The solution
Woven mesh gabion baskets were specified by the Client, but Phi Group proposed they be changed to the welded mesh gabion baskets that are quicker to install. The baskets are then filled with 6G gabion stone to give them the required mass. Upvc sleeves were installed within the baskets as they were being installed, so soil nails could be installed through the baskets to further stabilise the slope once the gabions were finished. Hand placing of the gabion stone to the front face ensures a great looking finish to the wall.
Project facts
Main contractor(s)
Vinci Construction
MJ Church